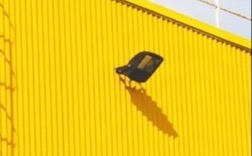 Swim England is the only recognised national governing body for swimming in England. Their aim is to to help people learn how to swim, enjoy the water safely and compete all all the aquatic sports. They provide our members with the protection and insurance that their category requires as well as offering members exclusive discounts and expert advise in all things aquatic.
Swim England North West is our regional affiliation and has accountabilities for all issues in the governance including constitutional rules for both the region and its affiliated clubs.
The Lancashire County Swimming and Water Polo Association is our county affiliation.
The North West Microleague is one of the team leagues that we participate in as a club. We have two teams that swim against other teams in the North West, the winners of which move through to regional as national finals. The team selection are made from results of the Club Championships as well as commitment to training and is open to those from 8-12 years.
The National Arena league is another team event that we enter as a club. Selections and made by the coaching team from previous individual results in other competition as well as commitment and attitude to training.
British Swimming is the national governing body for Swimming, Diving, Synchronised Swimming, Water Polo and Open Water in Great Britain. It is responsible internationally for the high performance representation of the sport.
The North Lancashire Swimming and Water Polo Association consists of clubs who are affiliated to the North West region of the ASA.
FINA is the international federation recognised by the International Olympic Committee for organising international competitions for water sports.
GLL are our pool providers at Fulwood and West View Leisure Centres. Find out more about them by using this link.