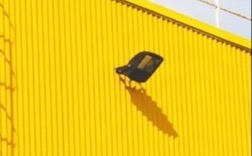 Internal
'Club Championships' are organised and run by the Club. All members are invited to enter and this can be a great learning experience for younger swimmers. These are held at various stages throughout the year and parental support is always required as volunteers are needed to help run these In-house events.
Team Events
These generally have a combination of Individual and Relay events with a points system. Several clubs compete against each other and the Team with the most (or sometimes least) points wins. These leagues include Microleague, Arena and North Lancs which include all ages of competitive swimmers between them.
Open Meets
Open Meets organised by other Swimming clubs and organisations are graded Level 1, 2, 3 or 4. They require that swimmers meet specific entry times and pay an entry fee for each event. A range of different Clubs attend these events, usually by invitation or by the host Club advertising the Meet on its website.
Competition FAQ's
What are licensed meets?
As a key component of the strategy to provide competition for all, the ASA has implemented a licensing system for competitions of different levels. Text taken from the "Competition for All" guidelines document on the ASA website.
Level 1
Intended for National Qualification. (Times also accepted for Regional Qualification) These meets are intended to be the 'Premier' Meets within the calendar and are expected to provide 'Swim Down' Facilities and results sheets should show splits.
Level 2
Intended for Regional Qualification (Times swum can be used for entry into National Competitions). These meets must have an advertised upper and lower qualifying time for each event. These times will also be influenced by many of the factors above.
Level 3
These meets must have an advertised upper and lower qualifying time and are intended for those swimmers wishing to achieve a county qualifying time, and not catered for at Levels One & Two. Times achieved at these meets will be accepted for Regional Qualification.
Level 4
Intended for club swimmers and those beginning to enter individual open competition. Electronic timing is not compulsory. Times achieved at these meets may be used for entry into meets at level's two and three and into County Championships.
When can I compete?
Swimmers compete in our Club Galas from the age of 6 years, but Swim England only permits competition outside the club for swimmers who will be at least nine years old by 31st December in that year. Our nine year olds compete in the Micro-League team competition. For Open Meets, the starting age may be 9, 10 or 11 years, depending on the competition. If you are 9yrs+ and want to have a go, speak to your coach. There will be a competition that it appropriate for you!

Which competitions should I enter?
You should always look to enter internal galas run by the club. If you have been competing in these and are 9 years of age you can look to enter an open meet event at level 3 or 4. Your coach can advise on this. If you have recorded ASA times you can look to qualify for the North Lancs District Championship, Lancashire County Championships, North West Regional Championships or National Championship events. Qualifying times for these events are published every year for your swimmer
to achieve.

Which races should I enter?
Usually, swimmers under the age of 9 will start with 25m races. From age 9 your swimmers should be looking to compete in 50m races in each stroke and 100IM. This is followed by the 100 and 200m races and beyond but check with your coach for advice.

How many races should I enter?
All swimmers are different and react differently to competition. To start we would recommend up to 2 races per open meet session.

Why is it important to get official ASA swim times?
A non-official time will have been recorded by a coach or parent using a stop watch who may or may not have been trained in timekeeping. An official time will have been taking by at least two trained officials or using an electronic system and will be logged on-line. Non official times are often not trusted whereas official times are. Also many competitions require official times for entry.

I need my ASA registration number, where do I find it?
If you weren't given this when you joined the club, you will find it on the Swim England database https://www.swimmingresults.org/individualbest/ (search by surname). This is also where you will find all your official times from licensed meets.

I don't have official swim times. What do I put on my entry?
If a competition will accept non-official times (level 3 and 4 galas and internal club galas) then use times achieved at club gala's or micro-league competitions and if these aren't available, ask your coach for a time trial or estimated time. If you don't have official times then you will not be able to enter a Level 2 or 1 galas.

My time is too fast for an event
If you are too fast you will need to talk to your coaches to identify higher level competitions to enter.

What do 'Short course' and 'Long course' refer to?
Short course events are in a 25m pool. Long course, a 50m pool. You will start out at short course events. There are online converters for short to long course times but you're unlikely to need those for a while.
What do all the acronyms mean on the results sheets?
DNS: Did not Start; DNE: Did not Enter: DQ or DSQ: Disqualified, ST: Speeding Ticket

What are Speeding Tickets?
If you enter a competition perfectly legally with an official or non-official time then swim, do really well and end up with a time that is faster than the fastest allowed entry, your time is still recorded as official but you are not allowed to win medals or trophies. Instead you are issued with a Speeding Ticket. These are most swimmers targets as they are better than winning a Gold Medal!
After The Race...
Some competitions go well, others less well. Most swimmers will at some point be DQ'd
(disqualified), lose their goggles, do a false start, swallow water etc ...!
Club coaches will (whenever possible) give swimmers pre-race advice / encouragement and afterwards some constructive feedback. Please avoid attempting to do this yourself – your child will not appreciate it, as it can be confusing and upsetting and may contradict what their coach has said. Do note the times achieved for each stroke and distance, along with the date achieved – this helps when entering future competitions. Rewarding your child for good performances with money, presents etc is not encouraged. Most importantly, a swimmer should be self-motivated to want to perform to their best ability.