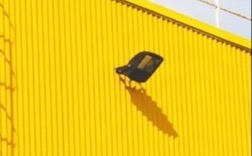 Philosophy
We provide high quality swimming lessons for all levels of children from the age of 3 years upwards on a Sunday and Tuesday evening. We strive not only to teach your children how to swim - but how to swim well.
Our swimming lessons are located at the Sir Tom Finney Community High School pool. Our team of enthusiastic Swim England/ASA certified teachers are committed to ensuring your child reaches their maximum potential using our progressive swimming pathway scheme.
Generally, we aim to have two teachers working with the early stage swimmers, and these will be in the water with the children. As swimmers become stronger, they progress to swimming lengths and work with a single dedicated teacher.
As the early stages of a competitive swimming club, we aim to teach children all four strokes and start to develop race skills by the time they come to the end of the program and are ready to move to our development squad system and compete in local events.
Criteria
We are guided by the ASA Learn to Swim Framework and can teach absolute beginners as well as improvers. We also have a pathway for those wanting to enter competitive swimming. Preston Swimming Club adheres to the ASA Equity & Diversity Policy and will treat everyone equally regardless of their age, level of ability or disability, gender, race, religion or belief.
How Do I Register?
Please complete the Request A Trial form and one of our team will be in touch with you.